Surroundings
Our farm Grýtubakki is located below impressive mountains on the east side of Eyjafjörður, one of the longest fjords in Iceland, and about 35 km away from Akureyri, the capital of the North. The surrounding landscape is characterised by the coastline of the fjord, high mountains, whooshing rivers and gurgling streams, wet meadows littered with cotton gras and lush green valleys. This enormous diversity of the environment invites you to discover and enjoy the Icelandic nature on horseback by joining one of our various riding tours. However, there is a lot more to do and see in our region which is situated on the route of the Artic coast way which was officially opened in June 2019. Via its coastal roads it connects remote places, exciting activities, accommodations, gastronomy and wonderful nature in Northern Iceland (https://www.arcticcoastway.is/).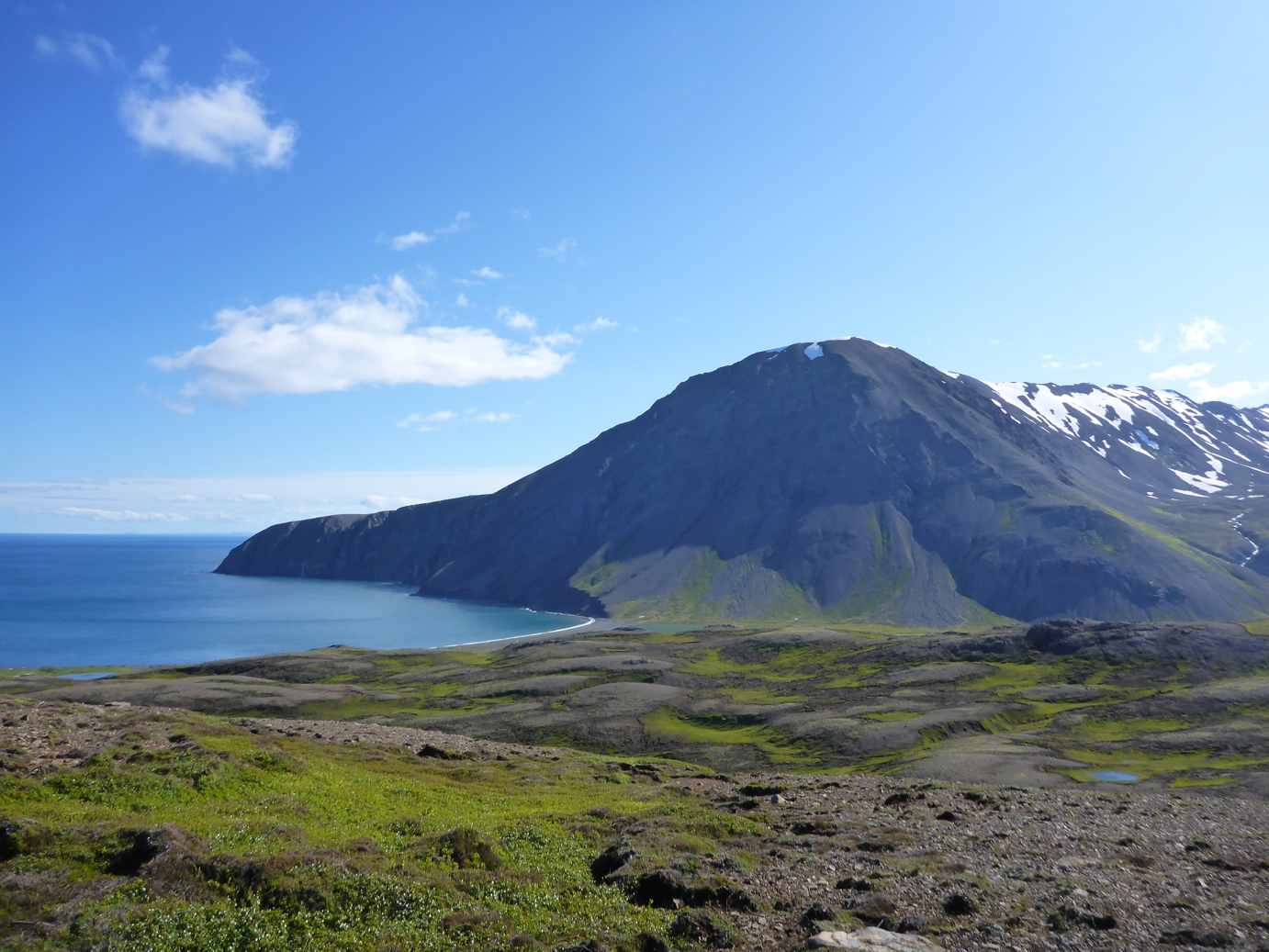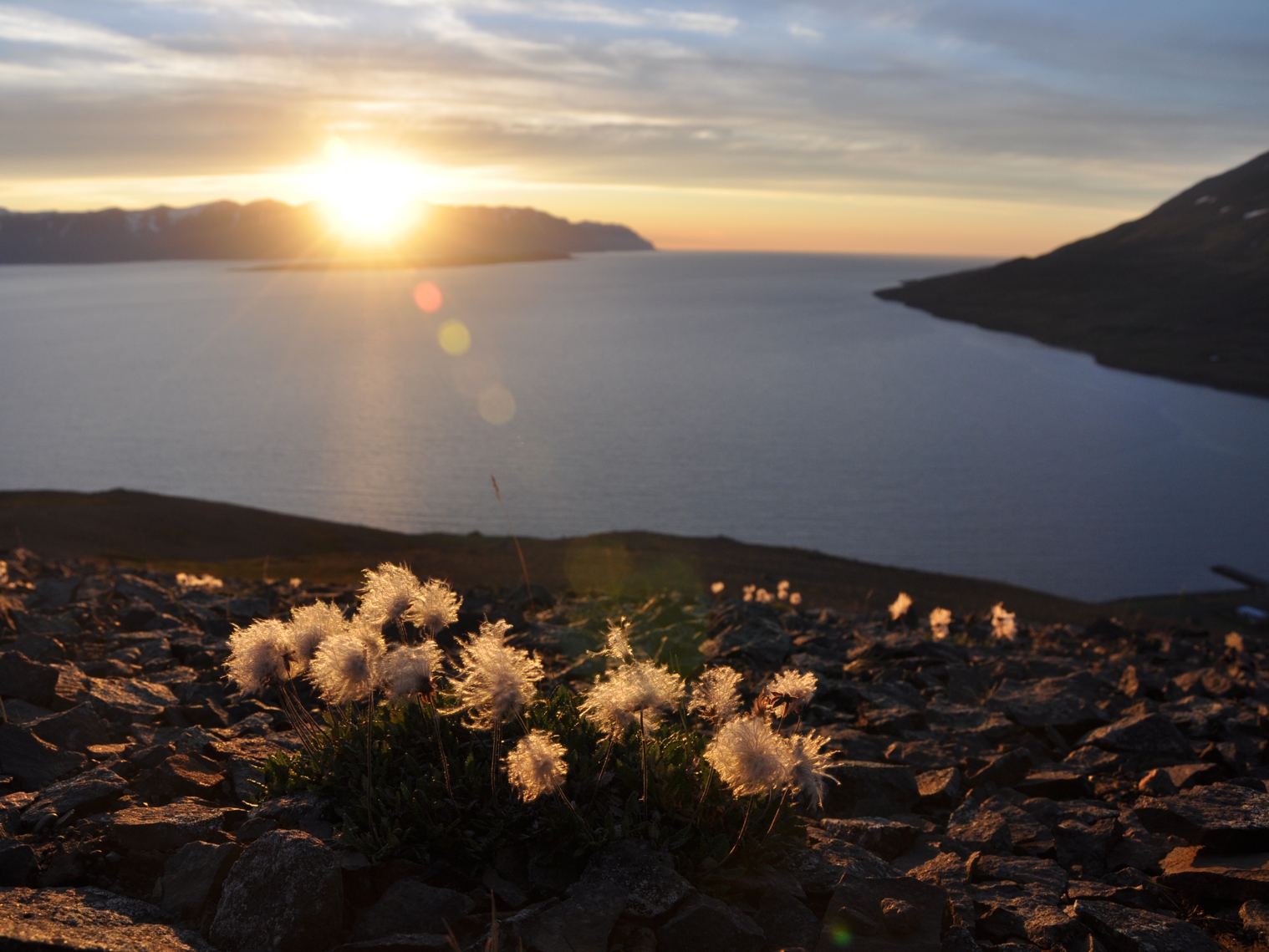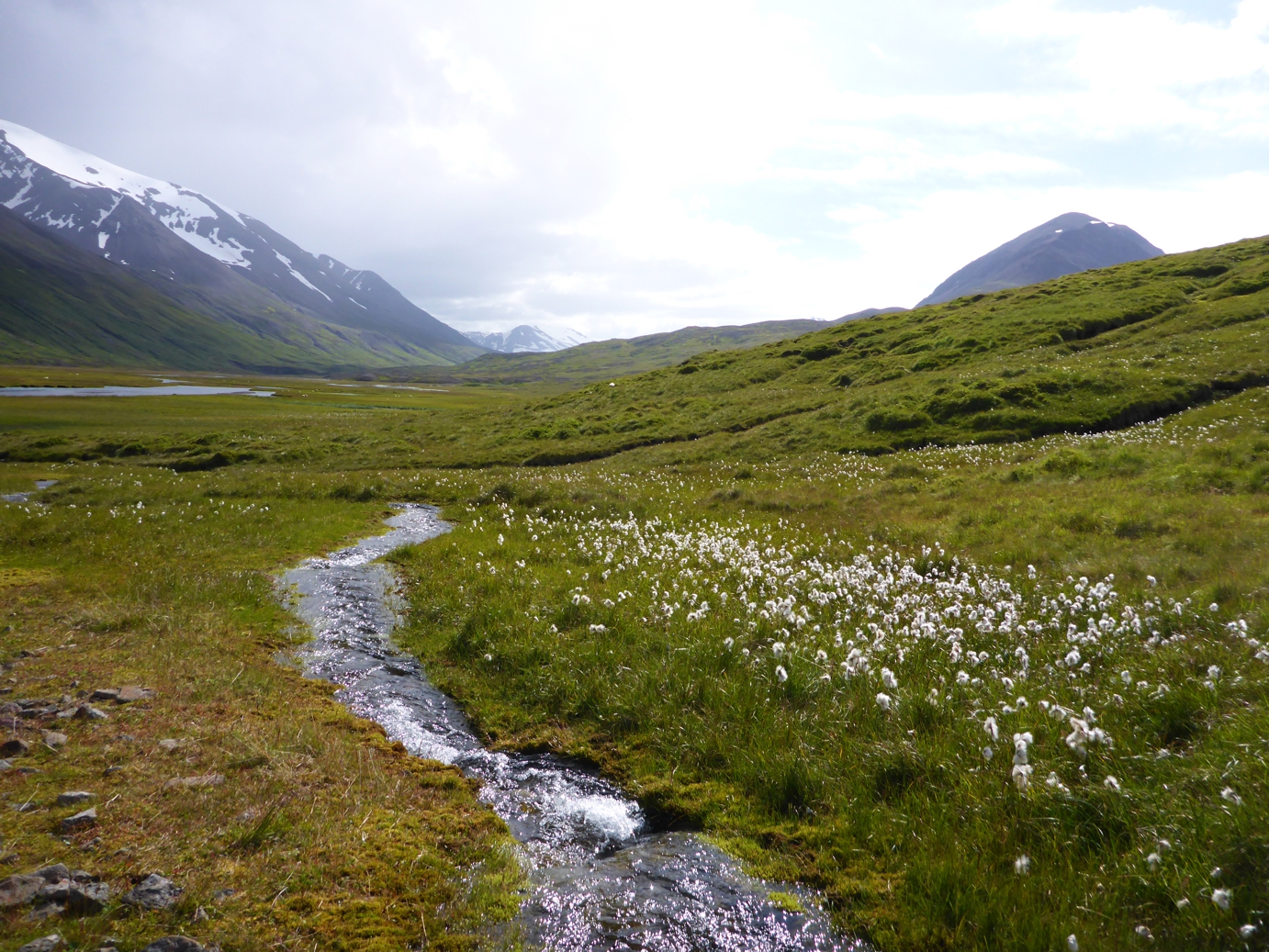 The little fishing town Grenivík is located only a few kilometres north of Grýtubakki. The village is home to about 250 inhabitants and has plenty to offer to visitors, too. In the grocery store Jónsabúð you can get everything required for the daily needs. The swimming pool invites you to relax in the hot water and enjoy the fantastic view over the fjord. Furthermore, the fishing museum provides an interesting insight into the Icelandic fishery. It is situated by the water next to the pier, which is one of the beautiful spots in and around Grenivík to enjoy the panorama of the fjord and the mountains, look at the midnight sun or maybe even get to see some whales playing in the clear seawater.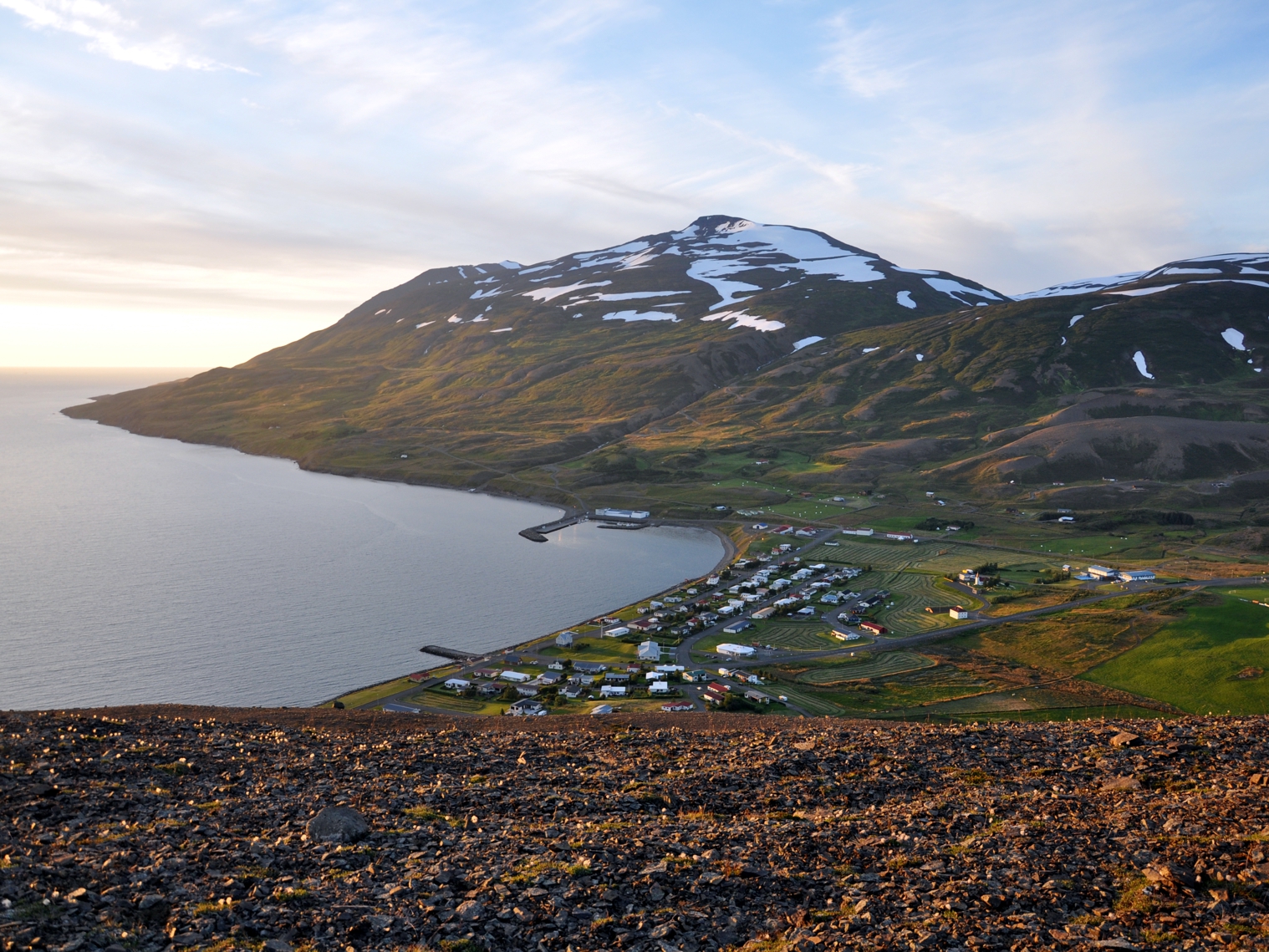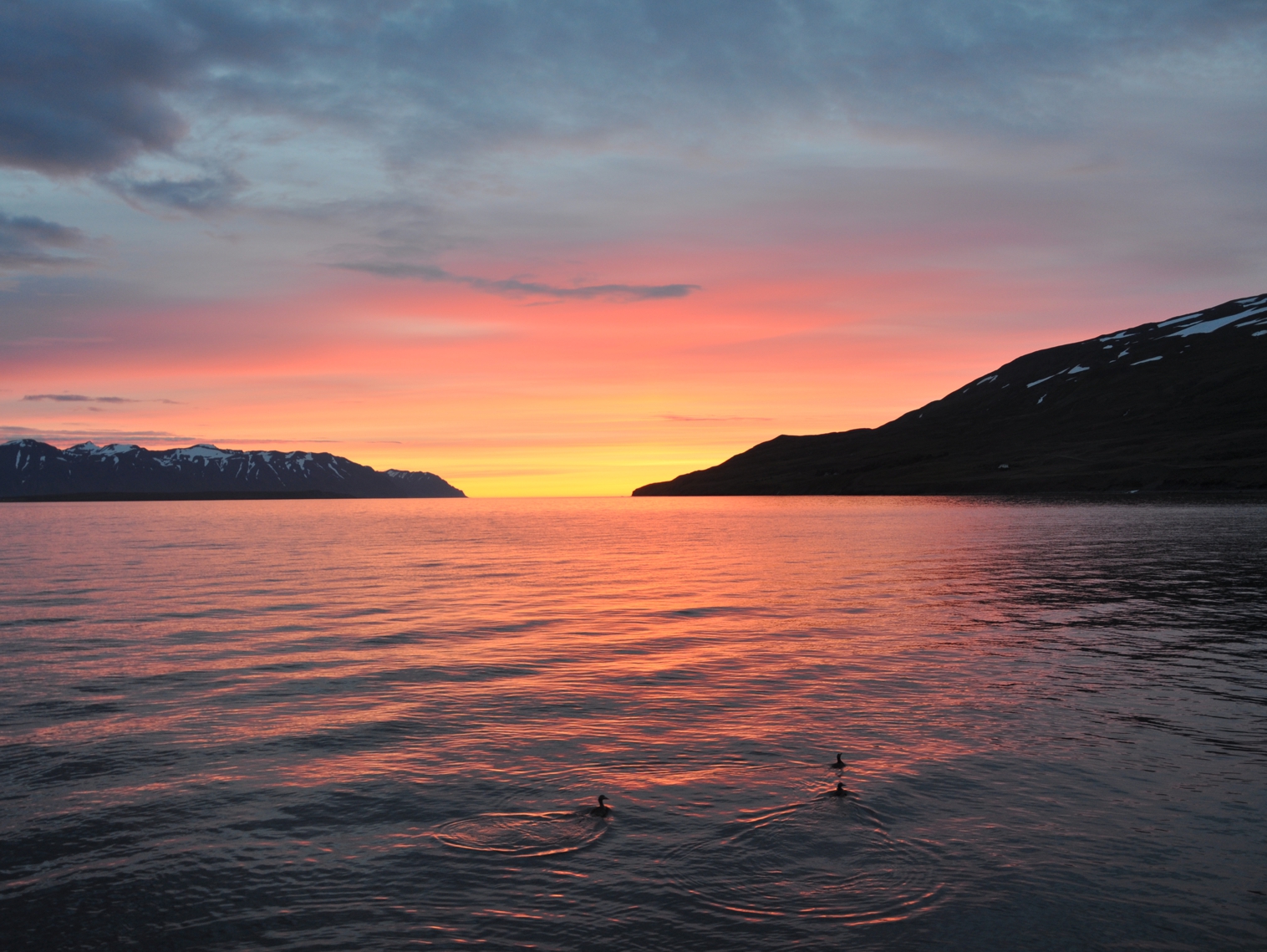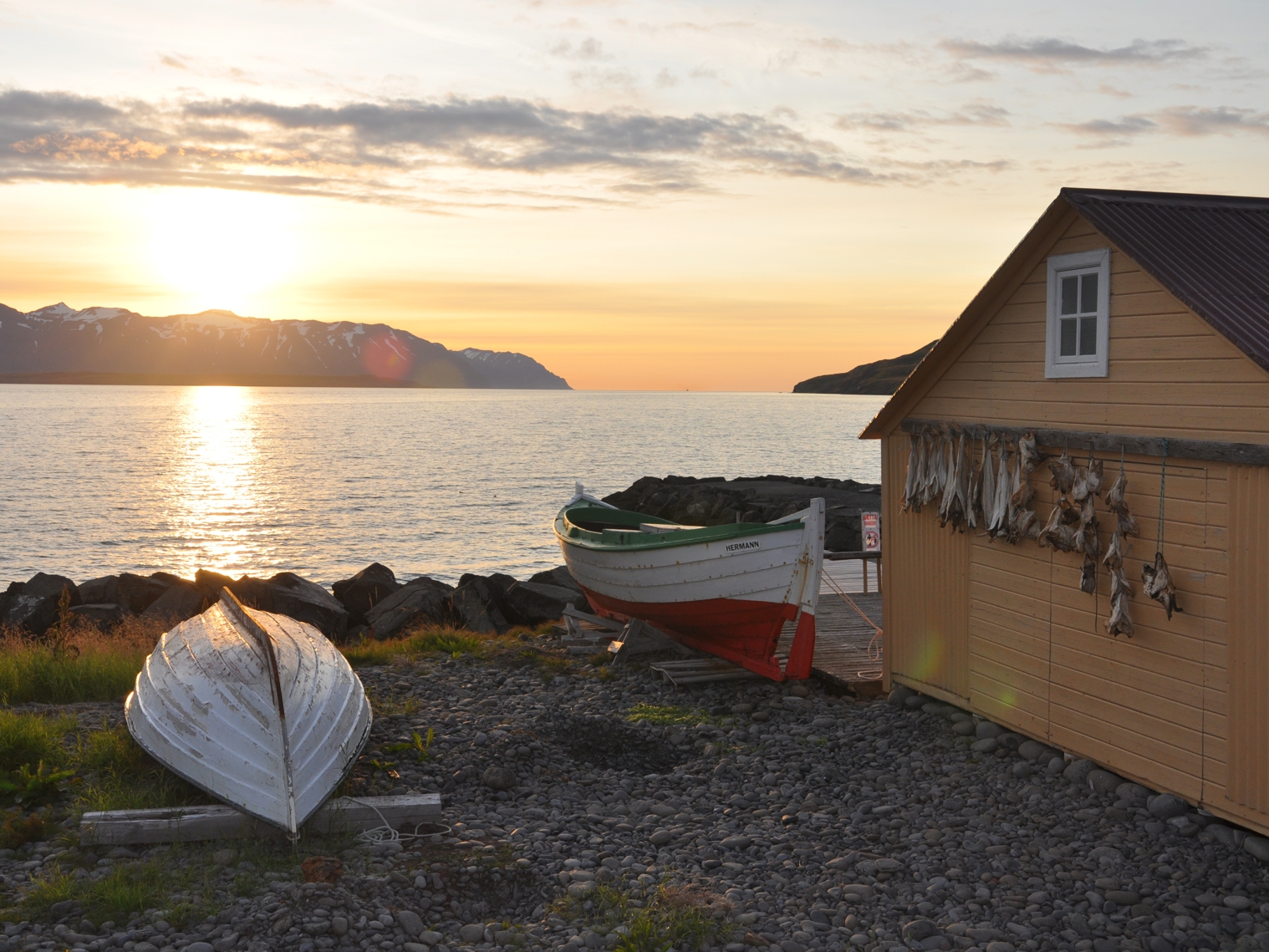 Grenivík is located at the foot of the 1,173 m high mountain Kaldbakur. In good weather, climbing its summit promises a breathtaking view over Eyjafjörður and the surrounding mountains. For hiking enthusiasts there is a lot to discover in the vicinity of our farm Grýtubakki. Ascending the 260 m high Þengilhöfði which is situated south of Grenivík is suitable for almost everyone and provides a stunning panorama view over the surrounding area. For those who want to face a really challenging climb mountains such as Blámannshattur and Laufáshnjúkur are worth consideration. Likewise, the ancient sites of Fjörður, which was inhabited until the middle of last century, and the coast Látraströnd north of Grenivík are a paradise for hikers.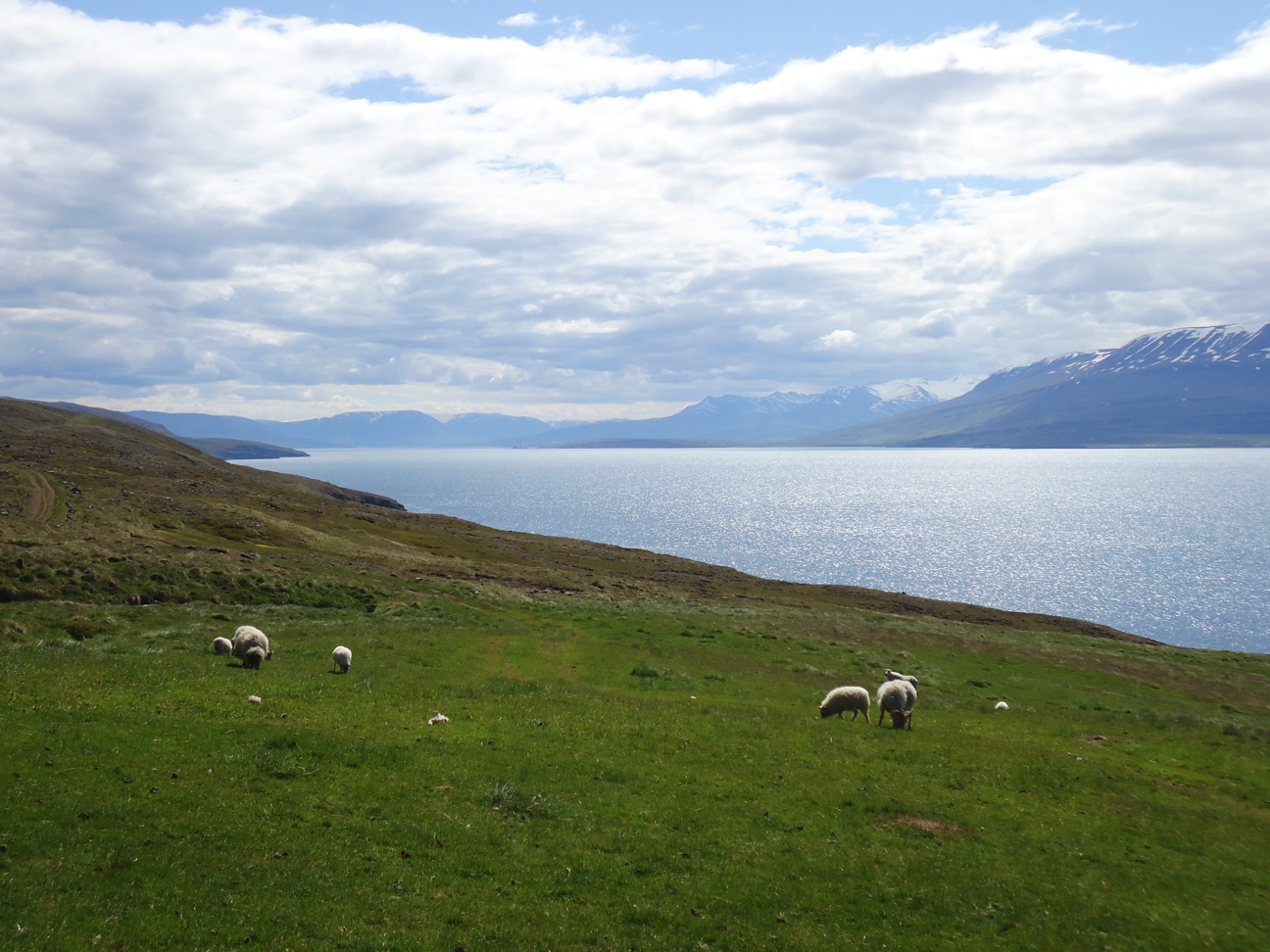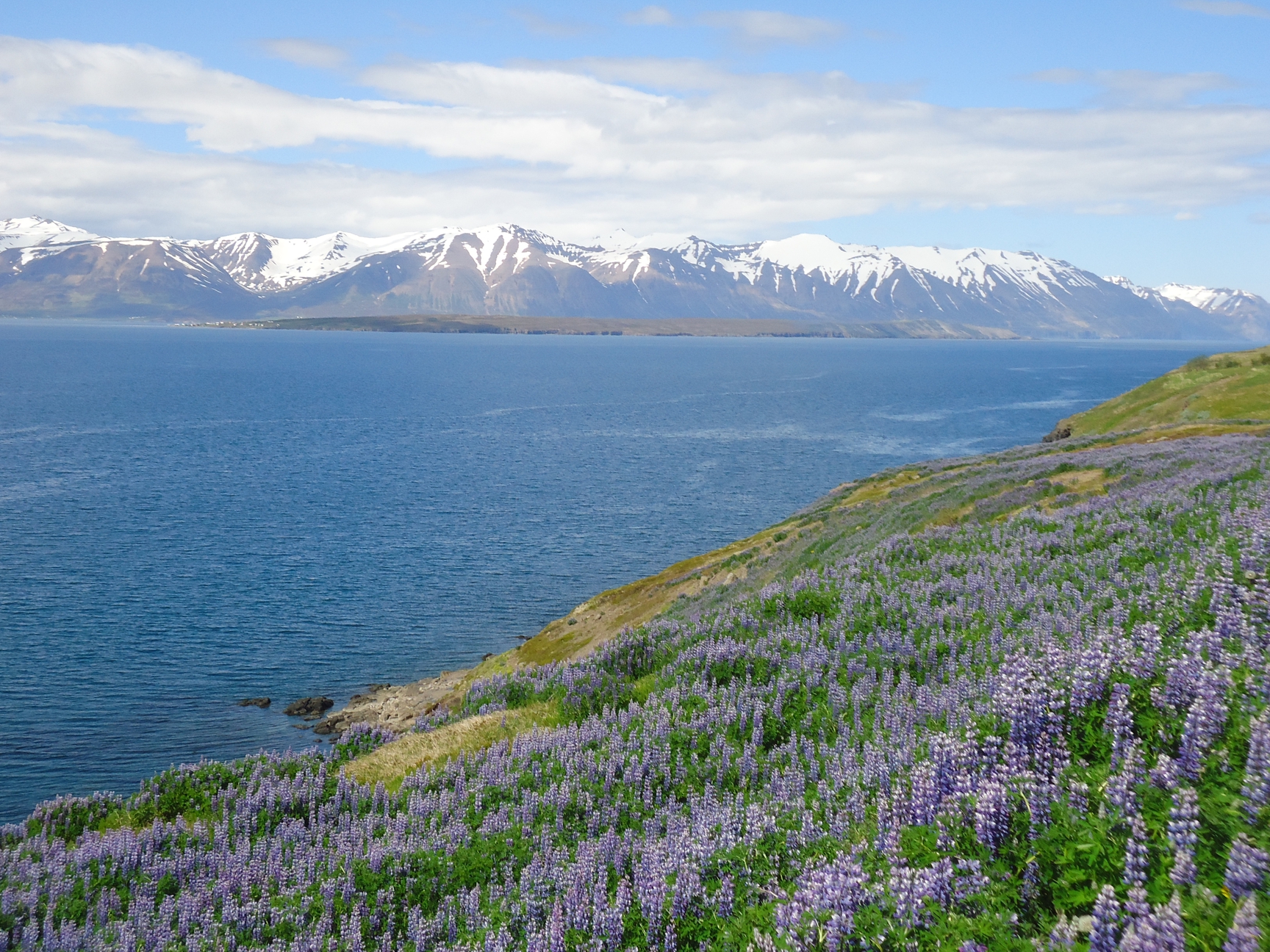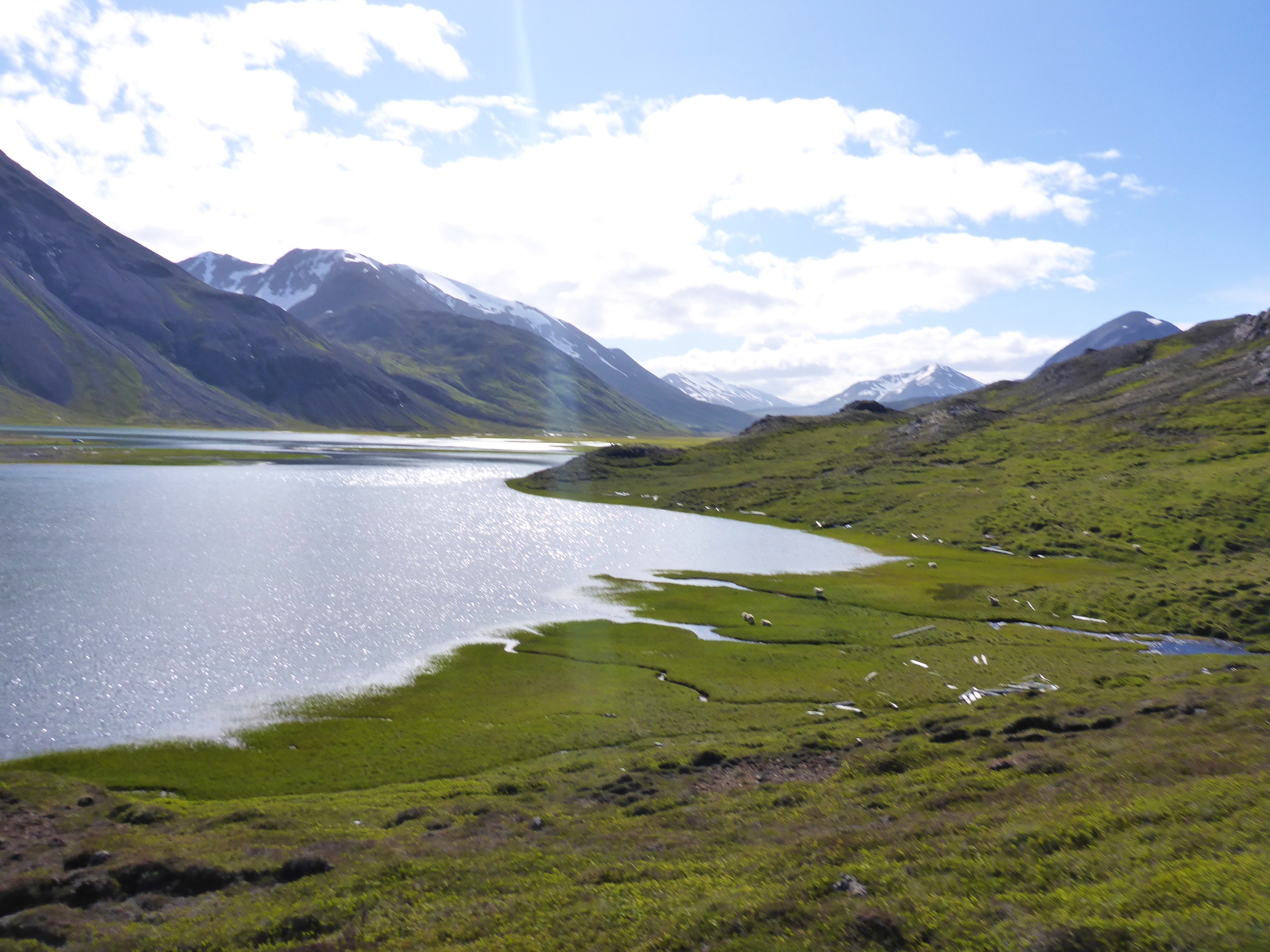 Just a few kilometres south of our farm, there is an old farmhouse made of turf, named Láufas. The current buildings date back to the middle of the 19th century and tell about the life of people in ancient times. The heritage site has been the home of priests for nearly 1000 years with the present priest still living on the premises. The existing church was built in 1865. At the visitor centre you can find further information about nature and history of the countryside as well as handcrafts, souvenirs and also coffee and cakes.